The ultimate riding safari...
The Mara never fails to deliver outstanding game viewing from horseback, all year round. Whether you ride with the wildebeest migration from July to October or avoid the masses and opt for the warm, dry months of January to March the game viewing is always spectacular.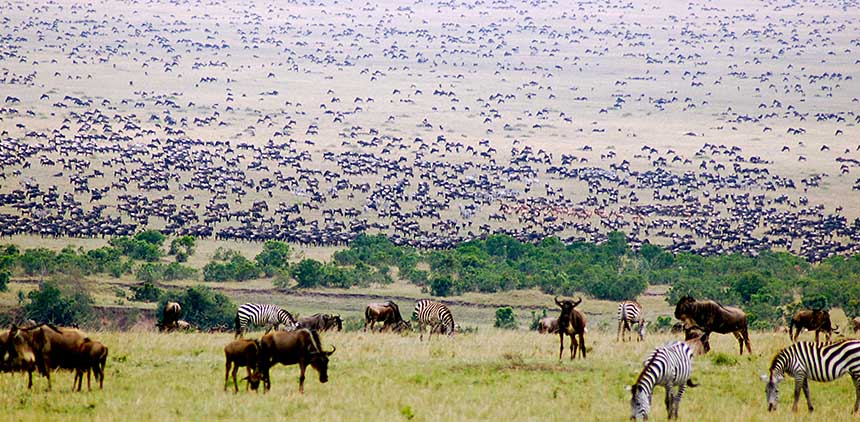 Highlights
MIGRATION - Ride with the world famous wildebeest migration from July to October - thousands upon thousands of wildebeest and zebra heading into the Mara for greener pastures.
BIG CATS - Exceptional numbers of big cats are drawn to the high density of plains game. The Offbeat pride of lion are used to the horses and close encounters are breathtaking...and heart stopping!
RIVER CROSSINGS - Crossing the Mara River is a thrilling highlight, whilst hippos and crocodiles look on!
7 night Mara Ride - $5900 to $6900 per person
This week long safari offers the pure bush experience. With 4 different camp locations you will literally ride from one side of the Masai Mara to the other, covering over 250km.
10 night Mara & Deloraine Ride - $9900 per person
This is the full package; 8 nights riding across the Masai Mara with a mobile tented camp and 2 nights of luxury at the grand Deloraine House with over 60 horses to play polo, jump round the cross country course and ride on the stunning Londiani Mountain.